In September 2005 my wife and I attended the BCCA Canvention in Charlotte, North Carolina. Every year they have a display contest for cans and breweriana. I volunteered to do the display for the Rusty Bunch. As my theme I decided to do a "class reunion" of the "Class of 1935", i.e. the original beer cans from the year they were first sold. I went to a local miniatures store in my home town and bought a bunch of items that you'd see at a picnic, gathered as many 1935 cans as I could from other Rusty Bunch members and my wife and I set the exhibit up when we arrived. The display went over well and it won first prize for a chapter display! woot!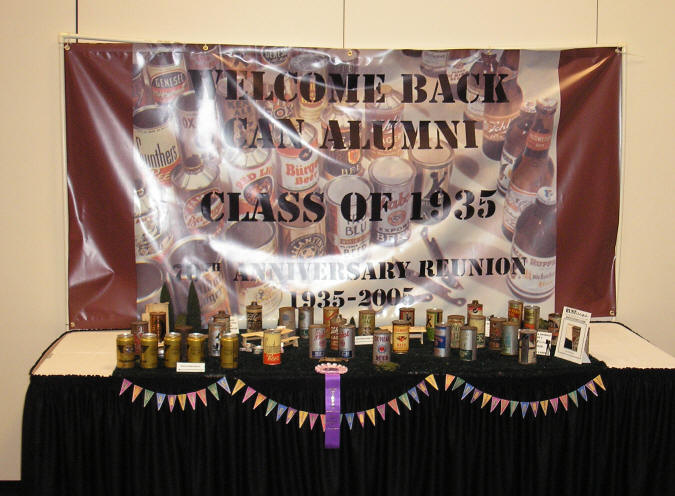 The entire display. The nice vinyl backdrop was printed by Speedpro of Austin. They've also done banners for exhibitions I have organized at the museum where I work. (It sags because I am not a good frame builder.)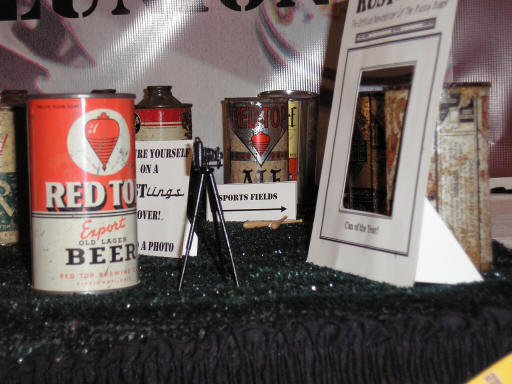 A couple of Red Tops from Cincinnati get their picture taken for the "cover of Rustlings."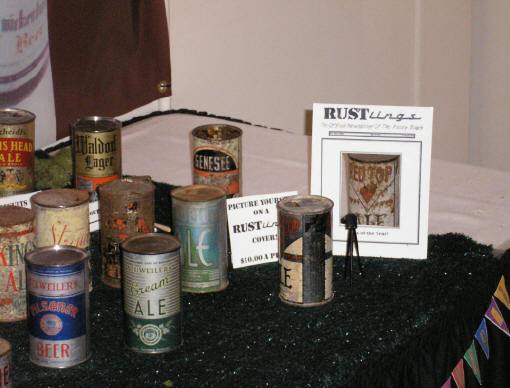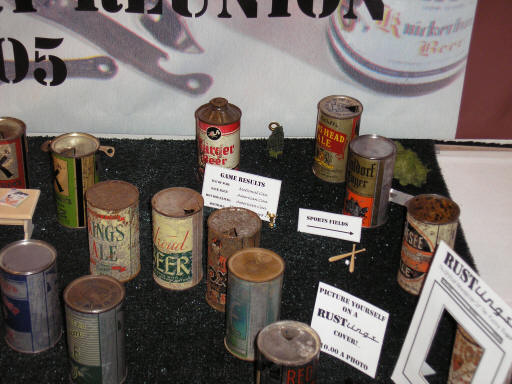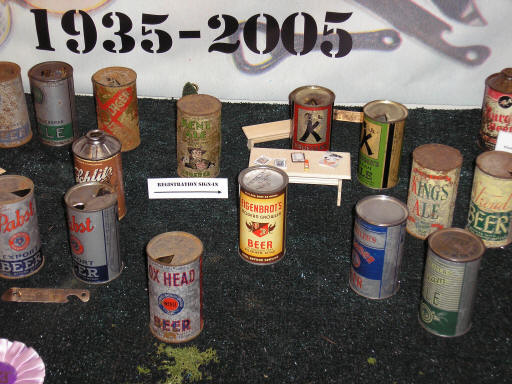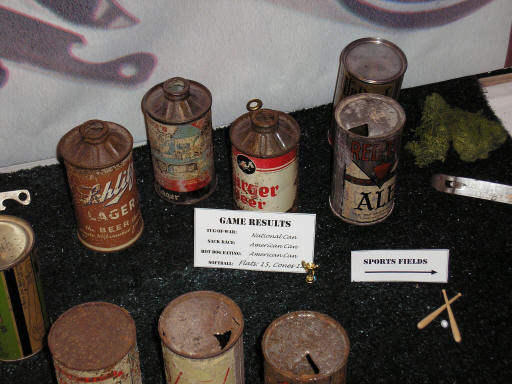 You can't have a picnic without softball games!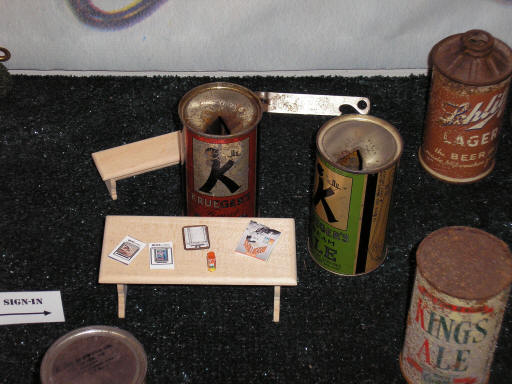 The registration desk, complete with copies of "Rustlings."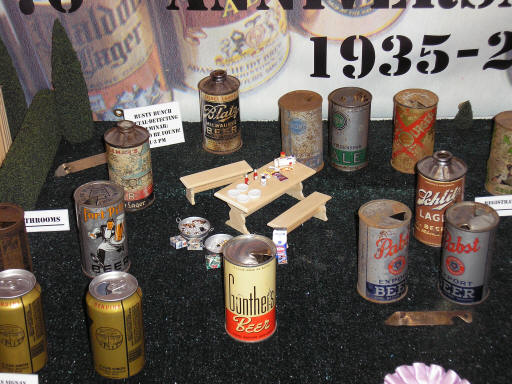 The food and beverage table.
The seminar for cans: how to be found by a metal detector!

Note the little outhouse at the upper left behind the hedge.

A Stroud signs up for an acid cleaning bath.

The re-enactors show up.

Thanks to the following Rusty Bunchers for loaning me their cans, some of which are very, very rare!

Steve G.
Harry K. "the Sober One"
John K.
Tom C. (Candog!)
Robert F.

Steve Fernandes did the banner.

Dave L. sent me the instructions and tools to make the frame.

....and my wife helped me set it up, then tear it down!