Surrender Dorothy
This month I decided to feature a new can from 7 Locks Brewing in Rockville, Maryland.
Those from outside the DC area may assume that the towers in the background are just Oz with some artistic license. In the DC area, however, most will recognize it as the Mormon Temple in Kensington, Maryland, very close to Rockville where 7 Locks is located. You can see it as you go around the outer beltway (Westbound 495). For many years wise guys would paint "SURRENDER DOROTHY" on a old railroad bridge that crossed the Beltway just as the temple came into view. That drove the highway crews nuts, as well as drivers as the crews closed a couple lanes to paint over the graffiti. They've made it harder to add the graffiti now so I haven't seen it in awhile, but you could see the outline of the words under the paint for a time.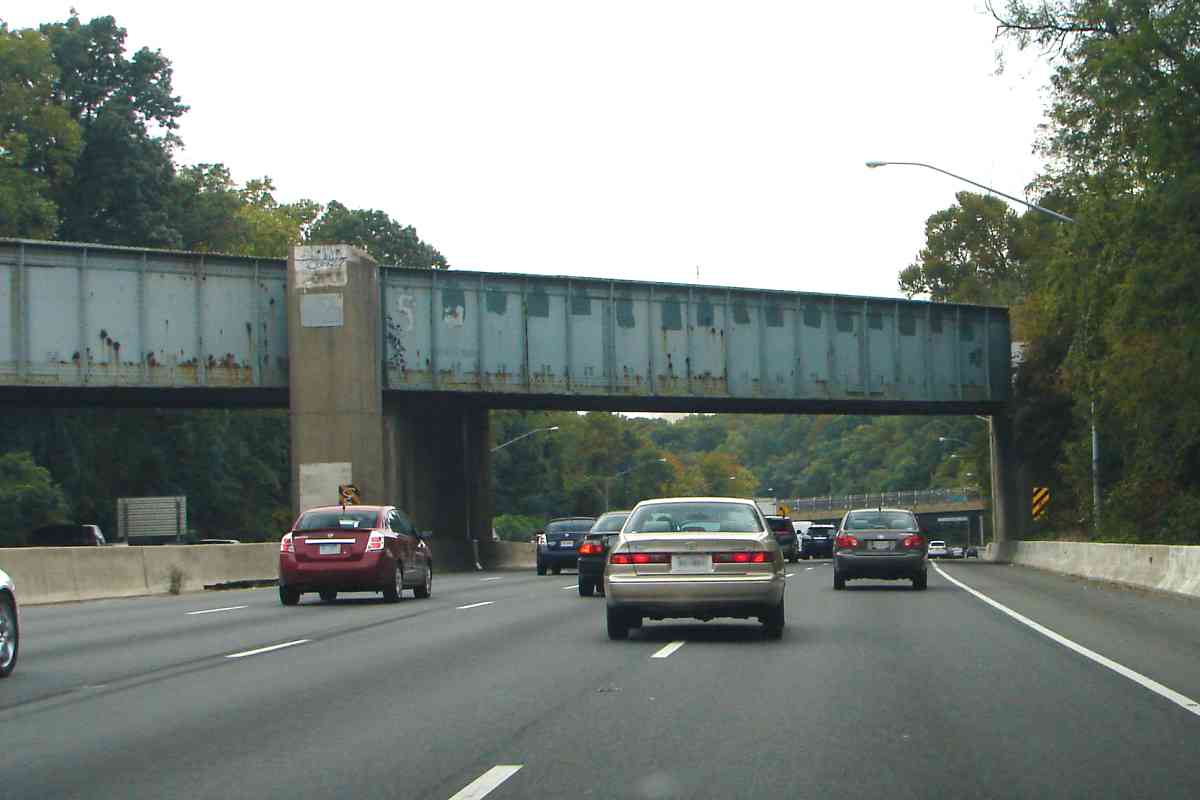 The railway bridge as seen from 495. The dark squares show where the "SURRENDER DOROTHY" was painted over.
Photo Copyright Intersystem Concepts, Inc. Used with permission. See http://www.trainweb.org/oldmainline
The reference, of course, comes from the famous scene where the Wicked Witch of the West sky-writes "SURRENDER DOROTHY" over OZ to intimidate the Wizard of Oz into, well, into surrendering Dorothy to her.
It's a great scene, one of the most famous of the movie.
According to Wikipedia, the special effect was achieved by using a hypodermic needle, spreading black ink across the bottom of a glass tank filled with tinted water.
Sources
Links each open a new window
John Kelly, "Surrender Dorothy' painted on a Beltway overpass — what's the story?" The Washington Post (June 24, 2011)
"Surrender Dorothy" Wikipedia (Accessed 9/23/2017)
.