In 1937 the Los Angeles Brewing Company was featured in a short sales film called "For Good Living." The B&W silent movie was designed to sell Brown Derby Beer which was the store brand for Safeway grocery stores. The scenes from the film below show the Los Angeles Brewery, featured as my March 2005 Can of the Month!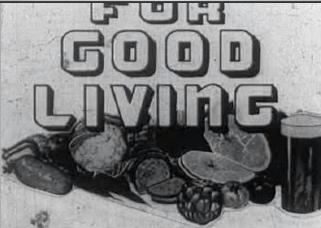 Title Shot. The text is cropped in the original.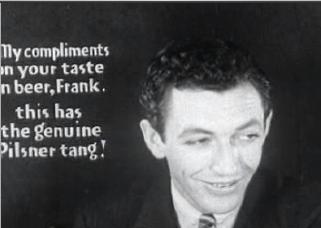 The film opens with two men and a woman talking about Brown Derby Beer.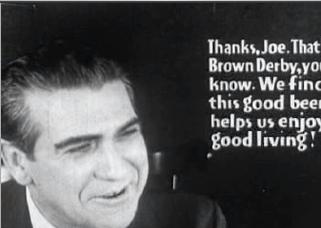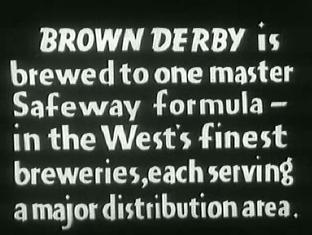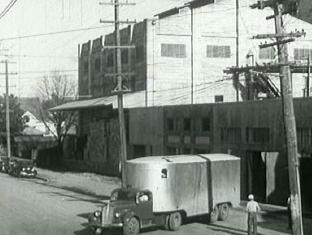 Los Angeles Brewing.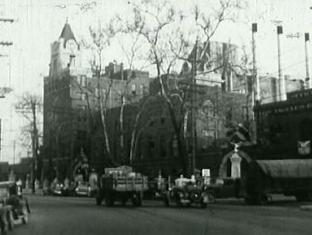 The outside of the brewery.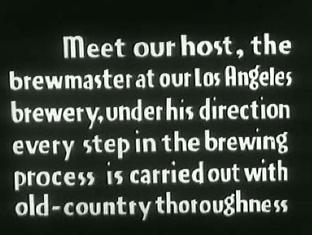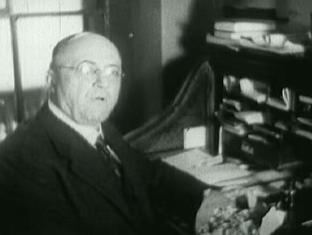 The brewmaster.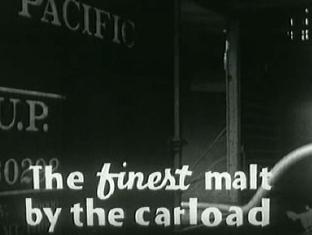 Grain!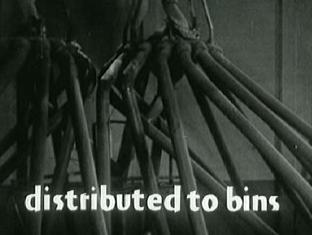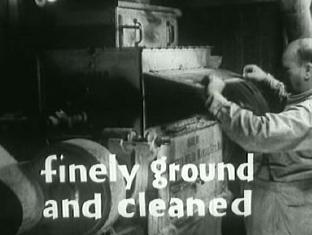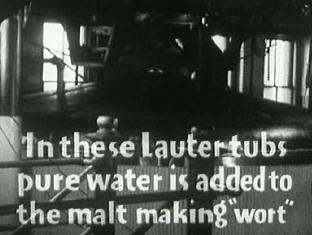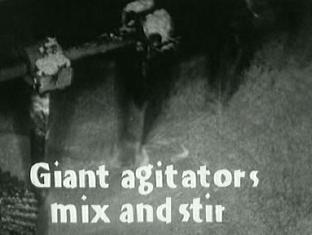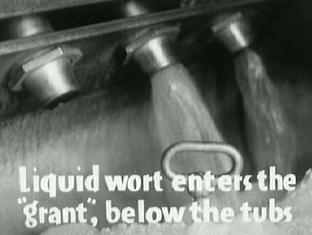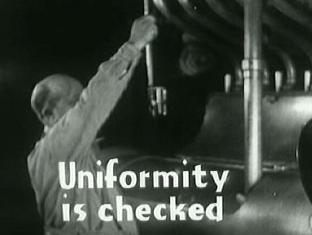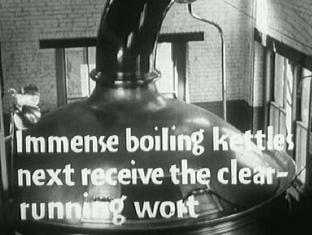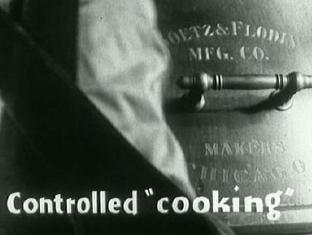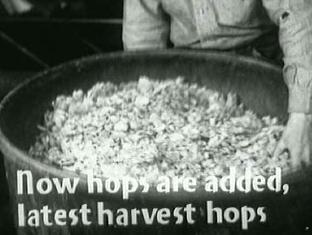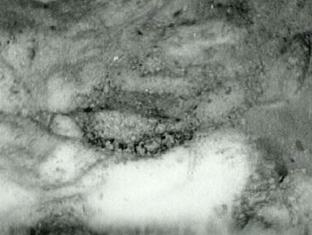 YUMMY!! (not)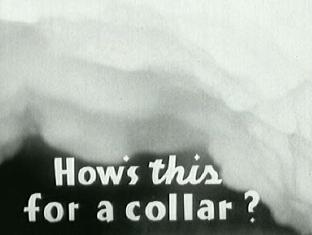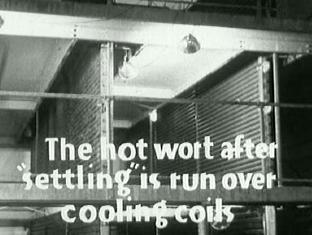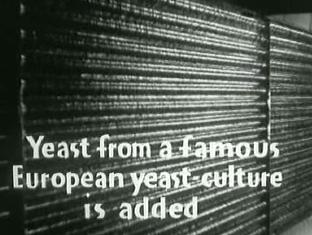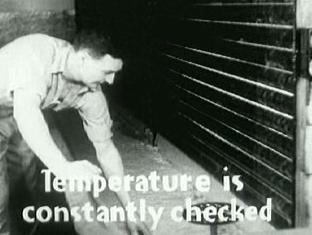 Did he just stick his HAND into the beer??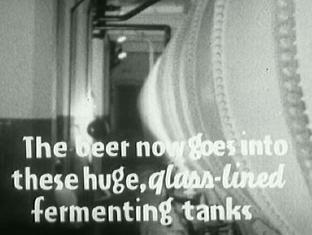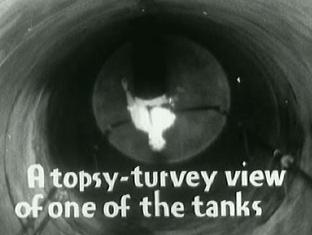 First a guy sticks his hand in the beer, now this guy is walking in the tank.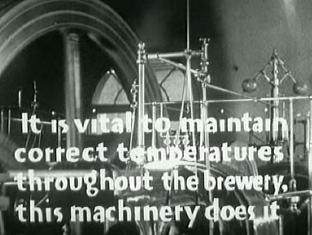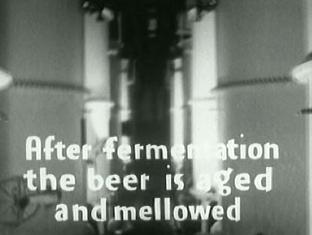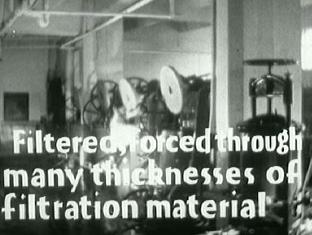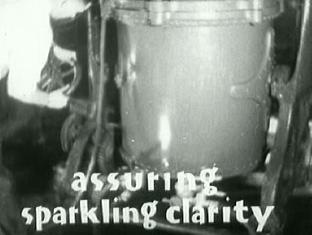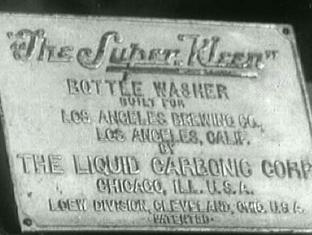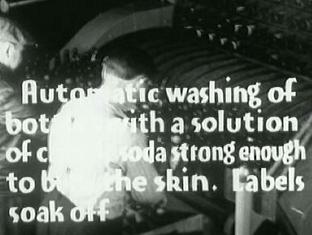 The bottles are washed with a solution strong enough to burn the skin.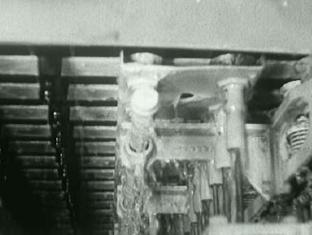 more bottle washing.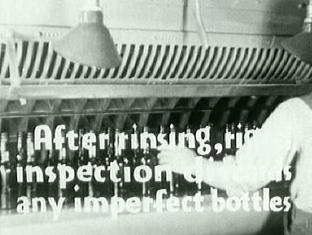 after rinsing, the bottles are inspected and imperfect ones are tossed out.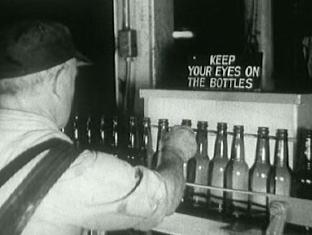 Keep your eyes on the bottles!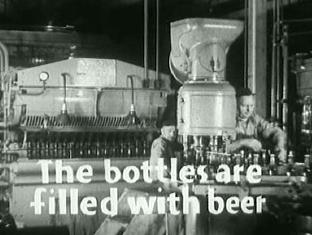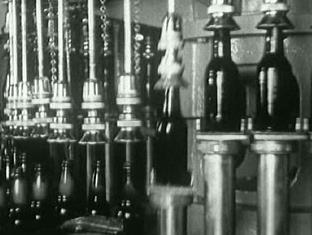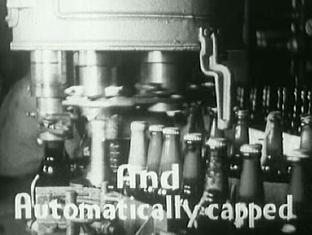 And at last, the beer CANS!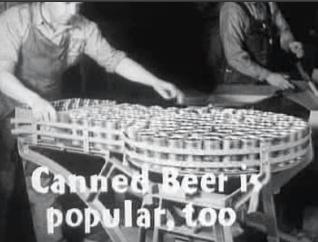 Nice shiny unfilled Eastside cans!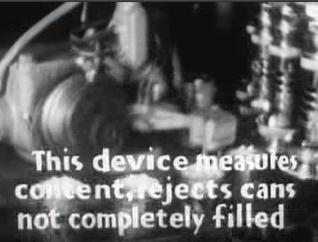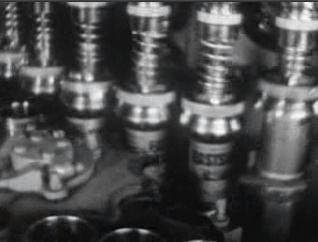 You can see the Eastside label here.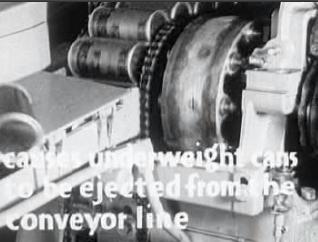 More Eastside cans. Here they are weighed and under filled cans are kicked out of the line.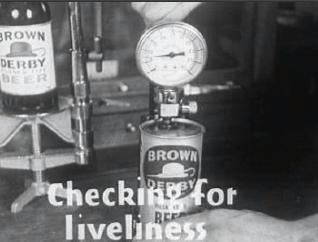 Quality testing.